Daily Masses
8:15am Daily (Monday through Saturday)  except Thanksgiving Day-9:00am (Exceptions during the holidays and priest meetings/time off:  December 24th, 26th, 27th, 28th of 2016. January 2nd and 3rd, April 13th, 14th, 15th, 17th, 18th, and 19th,  May 8th, 9th, and 10th, December 26th through the 30th.
Saturday Masses
8:15am (Daily Mass) and 4:00pm
Sunday Masses
8am, 10:30am, &*5:00pm 
(*5:00am Mass will not be held on April 9th-Palm Sunday, April 16th-Easter Sunday, July 2nd-Fourth of July Weekend, July 9th-St. Lucy Festival Weekend, September 3rd-Labor Day Weekend, November 26th-Thanksgiving Weekend. (Schedule subject to change.)
Immaculate Conception of the Blessed Virgin Mary, December 8th, Holy Day of Obligation
        St. Lucy's: Masses at 8:15am and 6:30pm
        St. Sebastian's (3126 95th St., Sturtevant) 6:30pm
Christmas Mass Schedule
Christmas Eve
4:00pm Mass
10:00pm Mass – Choir and Brass Prelude at 9:30pm
Christmas Day 
December 25th Masses at 8:00am and 10:30am (No 5:00pm Mass)
New Year's Eve, December 31st 
December 31st 4:00pm Mass
Solemnity of Mary, The Holy Mother of God- January 1st
9:00am
Ash Wednesday
        St. Lucy's: 8:15am and 6:30pm
        St. Sebastian's: 6:30pm
Triduum Masses, St. Lucy's
       Holy Thursday – 6:30pm
       Good Friday – 12:30pm
       Holy Saturday (Easter Vigil) – 8:00pm
Easter Masses
      St. Lucy's: 8am and 10:30am
       St. Sebastian's: 9:15am 3126 95th Street, Sturtevant 
Divine Mercy Holy Hour
April 8, 2018 at 3:00pm.
Mass on the Grass
A summer time treat at St. Lucy's is Mass on the grass.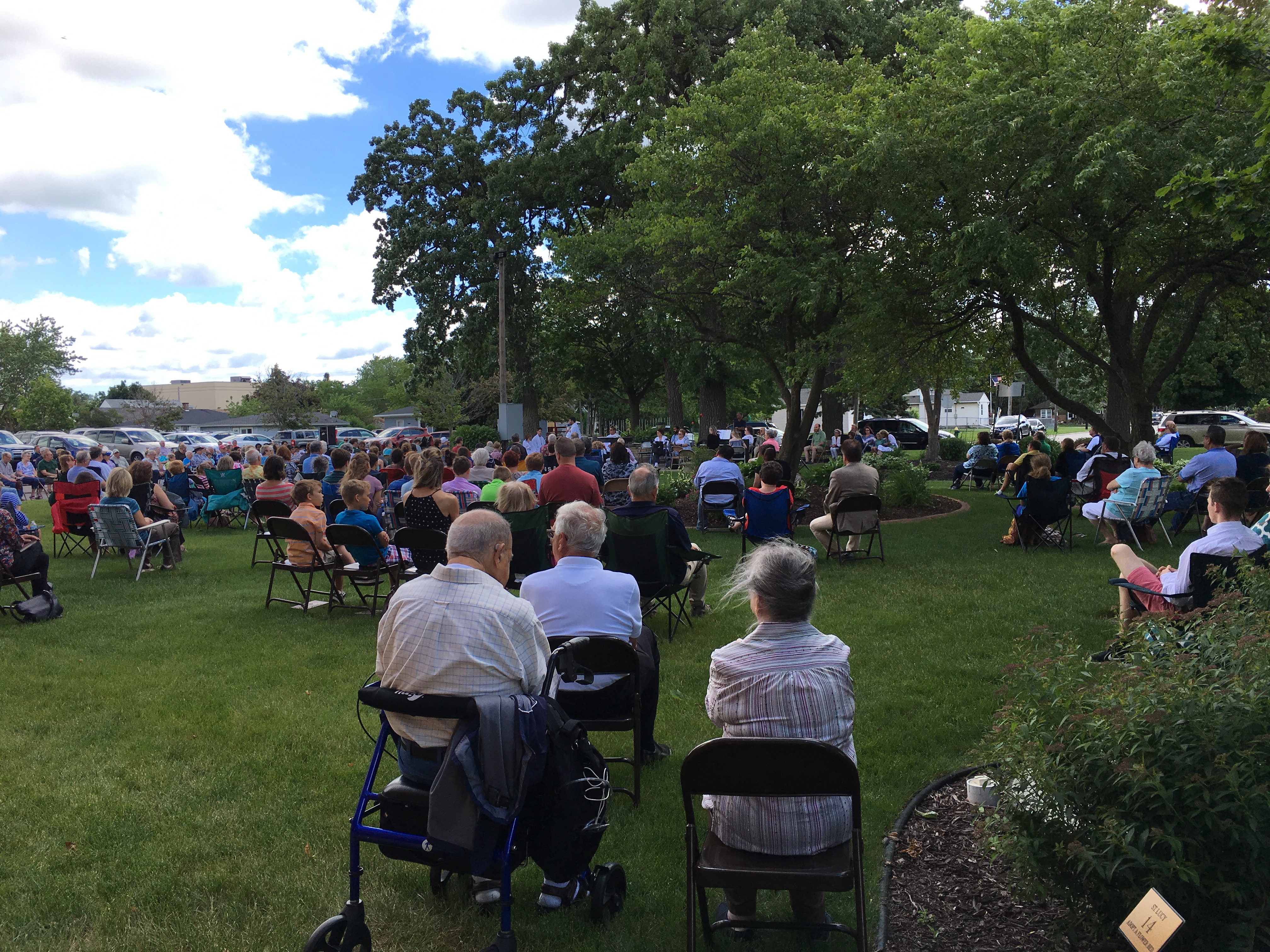 Come and join us at 10:30 am Mass on July 16 & August 20th for another Mass on the Grass. (weather permitting)