Looking for Young Adults
If you are a young adult ages 18 to 35 and are looking at getting involved in actives around St. Lucy/St. Sebastian or Racine please contact Eric Antrim
Email: erocksdrums@gmail.com
Phone: 262-554-1801 Ext. 205
Join us for a Young Adult Social 
Join other Young Adult Catholic's from the Racine-Kenosha area on Tuesday July 10th at 6:00pm at Petrifying Springs Beer Garden!
 5555 7th St Pavilion #1, Kenosha, WI 53144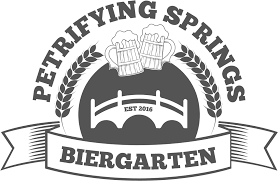 This will be a social event to meet other young adult Catholics and to talk about the future of young adult ministry in the area. Lets create a plan to help this ministry grow.
We at St. Lucy/St. Sebastian are dedicated to forming young adults study groups to help everyone grow in their faith through solid catechizes and fellowship.
For other Young Adult events around the Archdiocese  http://www.johnpaul2center.org/John-Paul-II/Upcoming-Events.htm