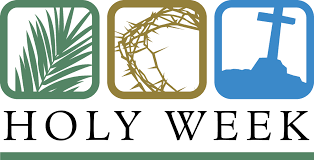 PUBLIC MASSES WILL BE SUSPENDED:
FROM FR. JAVIER
Dear Parishioners,
As pastor of Saint Lucy & Saint Sebastian, I wanted to share an update with you as we manage to work through the COVID-19 (Coronavirus) crisis. Following the recommendation of the Health Department, and the CDC, Archbishop Jerome E. Listecki has suspended all public celebrations of Masses effective till May 3rd
Our staff will continue to work, but the parish office will not be open. I will still be available for any pastoral emergency. We are streaming Mass on our Facebook Page,  Tuesday through Friday at 9:00am and Sunday at 10:30am. If you are not able to view the video on Facebook please find it on our Youtube channel after 11:30 Am.  Our cathedral also offers options to hear Sunday Mass at 9:00 AM on Radio 920 AM. The 11:00 AM Mass is live-streamed on the cathedral website. Pre-taped Sunday Masses are available for viewing or In recording on WVTV My 24 at 7:00 AM & 9:00 AM and on Fox 6 at 5:30am.
During this time, we would like to remind you of our Divine Mercy Garden at St. Lucy and Prayer Grotto at St. Sebastian for private prayer.
The Archbishop has provided an Act of Spiritual Communion
My Jesus, I believe that You are present in the Most Holy Sacrament.
I love You above all things, and I desire to receive You into my soul.
Since I cannot at this moment receive You sacramentally,
come at least spiritually into my heart.
I embrace You as if You were already there and unite myself wholly to You. Never permit me to be separated from You.
Amen.
In addition, there are two things we would kindly like to suggest doing:
1. Following the advice of health authorities and staying home as much as possible to try and slow the spread of the virus, especially among those in our lives who might be at risk.
2. Being especially mindful of those who may be at greater risk, in particular, our elderly family members, friends and neighbors.
We will continue to provide updates. Please continue to pray for an end to this outbreak.
God's blessings,
Fr. Javier
Becoming A Member of St. Lucy's
If you would like to become a member of St. Lucy Parish, there are registration cards in the back of church at the kiosk or click St Lucy Registration Form for a copy. Registration cards may be mailed in, dropped in the collection basket, slipped under the Parish Office door on the weekends, or brought to the Parish Office during the week, 8am to 4pm.
MASS SCHEDULE
* There is also a 5:00 pm Mass with the exception of the following dates: April 21st and July 14th 
ST. SEBASTIAN MASSES
Saturday 4:30 pm, Sunday 9:15 am Mass
CONFESSION at ST. LUCY
Saturday- 3:00 pm- 3:30pm, Friday following 8:15 am Mass