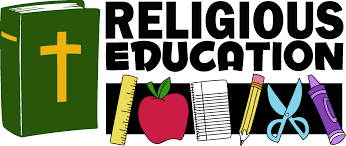 We will be following the directives of the DHS/DPI during this time of pandemic
Classes are offered for children in grades K  through 8. Contact Sarah Amason for more details.
First Reconciliation and First Holy Communion take place in second grade. Students must have attended first grade religious education classes to be eligible. Parents are required to attend two parent meetings. In addition to the classroom work, students will be required to complete family related activities.
For more information please contact Sarah Amason  at 262-554-1801 Ext. 208
Religious Education Registration for 1st through 8th grade must be done annually. Parents need to be members of St. Lucy or St. Sebastian parishes in order for their children to attend
To register, just download the CCD Registration 2023-2024. Fill it out, and turn it in to the Religious Education office with your payment.