The Women's Prayer and Study Group 

2018 Women of Christ Conference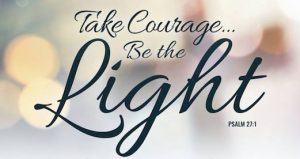 The 10th annual WOMEN OF CHRIST® CONFERENCE will be held November 3rd, 2018 at Washington County Fair Park, West Bend. This year's theme is Take Courage…Be the Light.
Conference BEGINS with 8:15 a.m. Mass celebrated by Archbishop Jerome Listecki. Outstanding speakers include Scott Hahn, Sisters of Life, Crystalina Evert, Fr. Philip Schumaker. Confession and Adoration available all day, lunch is included. Reserve your ticket(s) and bus seat(s) through St. Lucy/St. Sebastian parishes by OCTOBER 5, 2018. Seating on the bus is limited so don't wait too long.
GROUP RATE TICKETS: $35 or $25 Student (financial assistance available). Price goes up to $40 after October 5th. Suggested Donation of $7 for the Bus.
Bus Pickup 6:00 a.m. at St. Lucy's.
Call St. Lucy or St. Sebastian church offices for registration and bus information or pick up the registration form in the back of either church.
Click here to learn more about Women Of Christ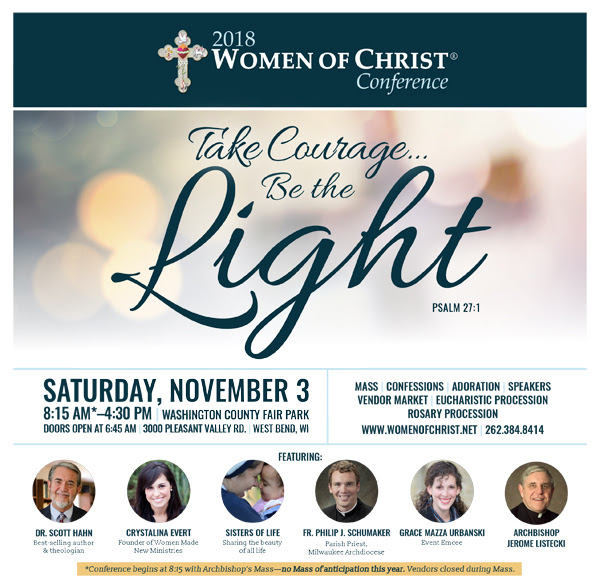 Women's Study