Opportunities To Grow In Your Faith
Please join us for one of our friendly study groups!
Thursday Morning Men's Group
Sunday Night Study Group
All Are Welcome!
This group is open for people of all ages to join in on friendly discussions while learning more about the Catholic Faith
When: We meet Sunday nights in the large conference room in the back of St. Lucy Church starting at 6:15pm till 7:30pm
Going on now!
.
You'll discover the places where St. Thomas Aquinas lived, learned, and wrote. Visit the countryside where St. Francis gathered a group of friars and revived the Church. See the places where St. Catherine of Siena ministered and prayed. Trek through England to where Bl. John Henry Newman and G.K. Chesterton left their mark and sparked an English Catholic revival. And through unprecedented HD footage, marvel at the extraordinary art of Michelangelo, from his David statue in Florence, to the Pietà at St. Peter's, to the Sistine Chapel.
Women's Bible Study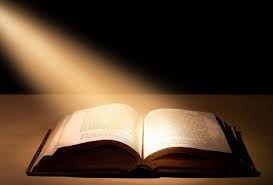 St. Lucy's and St. Sebastian has an opportunity for the women of the parish to come together to pray and read The Word of God. Starting at 9am, all the women of the parish are invited to read and discuss the readings for the coming Sunday. This is a great opportunity to prepare yourself for the weekends Mass.
For more information contact Eric Antrim at 262-498-9028