Opportunities To Grow In Your Faith

METANOIA
Still want to stay safe at home? Check out this new study
WATCH FOR FREE OR A SMALL DONATION BY CLICKING HERE
METANOIA – and believe in the Gospel. In the Gospel of Mark, the first words of Jesus are an invitation to metanoia, to repent, to change, to be converted.
The series is beautifully filmed on location in the Holy Land, highlighting sacred places such as the Sea of Galilee, the River Jordan, the desert of Temptations, and many of the holy sites in Jerusalem.
Each of the 10 episodes explores areas of our life where conversion is so often necessary. Metanoia will examine topics such as who is Jesus, what must we do to inherit eternal life, and many other significant matters of faith. With preaching from Fr. Dave as well as personal testimonies from men and women, young and old, religious and lay, their stories will inspire you to seek to encounter Jesus and the new life he is constantly inviting us to.
Metanoia is a production of The Ministry of The Wild Goose and 4PM Media in association with Franciscan University of Steubenville and the Franciscan Friars TOR Province of the Most Sacred Heart of Jesus.
Wednesday Morning Men's Group
MEN, join us every Wednesday Morning for conversation and study. We meet in the large hall in the back of church starting at 7am.
Sunday Night Study Group
All Are Welcome!
This group is open for people of all ages to join in on friendly discussions while learning more about the Catholic Faith
When: We meet Sunday nights in the large conference room in the back of St. Lucy Church starting at 6:15pm till 7:30pm (This group is not currently meeting)
Women's Bible Study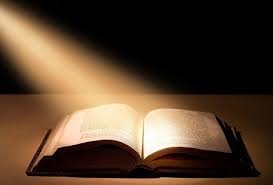 St. Lucy's and St. Sebastian has an opportunity for the women of the parish to come together to pray and read The Word of God. Starting at 9am on Saturday, all the women of the parish are invited to read and discuss the readings for the coming Sunday. This is a great opportunity to prepare yourself for the weekends Mass.
For more information contact Eric Antrim at 262-498-9028