Opportunities To Grow In Your Faith
Please join us with one of our friendly study groups!
Sunday Night Study Group
All Are Welcome!
This group is open for people of all ages to join in on friendly discussions while learning more about the Catholic Faith
When: We meet Sunday nights in the large conference room in the back of St. Lucy Church starting at 6:15pm till 7:30pm
Join us as we walk in the Advent season. 
 Most of us anticipate the great sales at the mall on the day after Thanksgiving, string lights on the outside of our house, and decorating the inside of our homes. But how exactly are we preparing our hearts for the greatest gift we've ever been given? Through an exploration of the mystery of the Incarnation, the Virgin Birth, and the events surrounding the arrival of Jesus, this Advent study offers an opportunity to experience the joy of the true meaning of Christmas.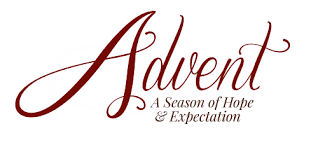 Thursday Morning Men's Group
All men are welcome Thursday morning 6:00am in the large hall in the back of church
*Our Thursday Morning Men's Group will be going over the Advent study that is seen above. 
Women's Bible Study
Starting in 2019, the women of the parish will be starting to meet every Saturday morning to pray and discuss the Holy Scripture. 
Stay tuned for more information. 
For more information contact Eric Antrim at 262-498-9028